Know When to Hold "Em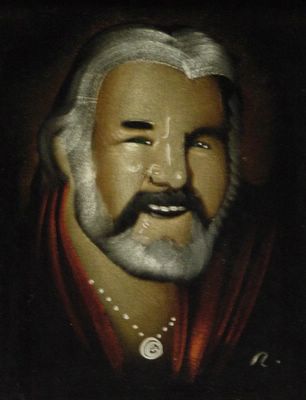 I had a pretty fun conversation with DADICUS last Friday night about artistic influences, what our likes (and dislikes) are when it comes to artists, and various styles of music. We both came to the realization that both of us have a rather large range of musical (and artistic) tastes. However, while I have preferred to work in total silence as of late, he likes to crank the music up while he draws.

DADICUS's favorite band is the Backstreet Boys, and he aspires to one day be in his own "boy band" – JUST KIDDING>

Anyway, I just had to post this picture up, lol. My mother-in-law left this painting on my doorstep as a practical joke. Yeah, I have a weird family, but then again, who doesn't ;)

J out.